Turnkey Product Development
In today's challenging market scenario, customers look for the most efficient, quality-conscious and quick solutions to help develop their products and get them to market faster. Having built expert teams in board design, FPGA design, embedded software, application software, mechanical design and product styling, Ascenten is uniquely placed to offer services in products/ total solutions development. We understand the changing customer needs and are tenacious to develop and deliver innovative and future-enabled hardware products
Success Story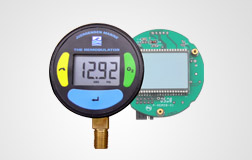 Rugged marine diver's pressure gauge calibrator
Displays partial pressure of Oxygen
Microcontroller: PIC 16F series
Features ultralow power design offering 10-year battery life, back lit LCD and keyboard interfaces
Engagement: Offsite, 18 man months
From initial concept through design and development to release and manufacturing, Ascenten can manage every aspect of the turnkey product development cycle. Ascenten offers domain-specific hardware engineering and design services in board design, embedded software, mechanical engineering, prototyping, and value-added engineering services such as compliance engineering, independent verification as well as validation and low volume manufacturing.
This expertise, coupled with our collaboration with manufacturing houses for prototyping and volume production as well as accredited laboratories for agency and compliance certification; helps us offer end to end design services under one roof that immensely benefit our customers.

Ascenten's product development services are designed to help the customers who might be in the early phase of product development (R & D) or in a mature phase of product engineering. Furthermore, Ascenten can adapt to the customer's development process and guidelines so that integration with other internal customer efforts run seamlessly.
Success Story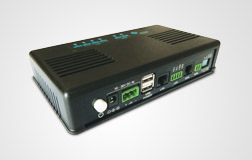 Industrial grade very high speed DSL modem.
Challenge was to transmit and receive Ethernet packets at 100 MBPS over 1 km of PSTN twisted pair.
Ascenten undertook the engagement, studied relevant technologies, designed the original plastic casing, designed the hardware and delivered fully working prototypes in 32 weeks.
Passed all Safety, Immunity and Emissions tests at first attempt without re-spins.
USB and mains powered.
Rugged industrial operation.
Selectable CO and CPE mode, fast and interleaved modes, target data rate, target SNR margin.
Flexible band plan including 998 ISDN, 997 symmetric ISDN.
Compliant with ETSI, ITU and ANSI standards.
Ascenten's expertise in the product engineering services space has helped its customers bring out feature-rich products in a reduced time-to-market period, leading to higher revenues and incremental growth.

We innovate on customer offerings, transform how they engineer and optimize execution to deliver distinctive solutions and ensure measurable business value through a formal process. There are a variety of reasons why companies choose Ascenten for their turnkey product development. Mentioned below are just a few:
Resource Augmentation
Companies prefer not to sustain a full engineering staff after a product is initially developed and decide to keep only a key group of system architects and designers on board. In these cases, companies can partner with Ascenten for partial engineering staffing needs instead of hiring full-time employees.
Quick Time-to-market
We follow domain-specific quality standards and processes and have recyclable components to ensure quick time-to-market the product.
Transform how customers engineer offerings
Our integrated approach applies experience across design - manufacturing - supply chain and supporting platforms, interfacing with customers' existing processes for optimal solutions. Dedicated practices for architecture, hardware and software design, manufacturing etc., allows us to define, deploy and support these processes
Pilot production
For alpha and beta testing and early customer deployments
Product (Co-) Innovation
We consult and invest alongside our customers to advance technologies and help them bring distinctive offerings to the market