Culture
Ascenten's foundation lies on the very tenet that our people are our greatest assets. As a member of team Ascenten, one would get to be a part of huge range of activities right from generating an idea, engineering it, to seeing it reach the market for people to use.

The importance of being in Ascenten isn't limited to work and profession alone. We understand that enjoying what you do and doing what you enjoy are both pivotal to personal enrichment. The ambience at Ascenten is informal, inclusive and intrinsic.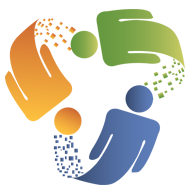 People are warm and cordial, everyone has a say in the company's proceedings, creativity is highly regarded, and people are encouraged to voice their interests and are accommodated to such departments at the earliest. It's the kind of place where individuals can be themselves, express themselves - in their work and otherwise - and while they work on creating technical innovation, and are on honing their own skills, have a lot of fun.

At Ascenten, we believe in personal freedom ensconced by professional responsibility. Beyond this, we understand that we are all a part of the larger society and we encourage active contribution to the community around us.