Industrial Systems
Our industrial system design team always comes up with inspirational, innovative and remarkable ideas that create inevitable products. Our industrial designers thrive where form and function collide. They make products work better which includes improving performance of the industrial system design and enhancing the user experience.
.
Take advantage of our expertise at any stage:
Concept Design stage – Finalizing features, functions, specifications and form factor

Design & Development stage – Schematic design, PCB layouts, embedded software, prototyping & testing
Design refinement stage

Certification & approvals stage

Deployment/production stage
Success Story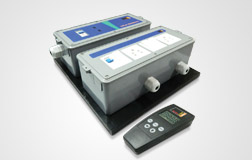 Design and development of a class 2 energy meter and remote control for rural India. Built to last for years in uncertain power and extreme weather conditions with heavy duty design.
We are affluent in:
Intrinsically Safe Design
Core technologies are well fused with intricate expertise to very quickly build highly complex and intrinsically safe design for use in highly explosive environments or safety critical medical electronics.
Sound understanding of electrical/mechanical safety principles - component selection, IS/NON-IS Zener barriers, creepages and clearances

Expertise in safety standards (EN, IEC, CSA, UL, etc.) including ATEX and IEC/EN 60079 among others

Experience in testing hazardous area equipment to European/US and IEC standards
Design for Fieldbus, Modbus & other Buses
Board designs integrating Fieldbus, Modbus, DNP3, CAN bus, Profibus, Profinet, HART and PoE

Designs for isolated, loop powered, polarity independent, surge protected I/Os
Success Story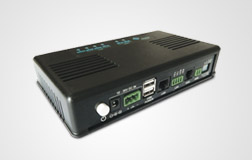 Full product design, including enclosure, electronics and statutory approvals of an industrial VDSL modem; transmits and receives Ethernet packets at 100 Mbps over 1 km distance; USB / mains powered. CE certified.
SCADA Development, HMI & Process Control
A completely thorough and in-depth analysis, using various techniques like:
Secure, networked SCADA architectures

Redundant, failsafe design approach

Graphical, web-based and touch screen user interfaces

Realtime control and database integration

Embedded/PLC based distributed and monolithic process control

Advanced multi-order PID process control analysis and design
LabVIEW & Custom Application Development
High level expertise in the latest version of LabVIEW helps provide LabVIEW applications developed with:
Sophisticated user interfaces

Control of a wide range of serial, USB and Ethernet controlled instruments

Integrated with programmable data objects like ActiveX, DLL and COM

Data acquisition and generation using remote DAQ and image acquisition devices
Design of Very High Voltage Systems
Proven expertise in the development of very high voltage systems, inter-woven with safety measures which include operator safety

Small form factor 25 KV spark generators

Multi-core electronic spark ignition systems
Success Story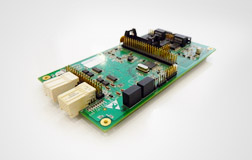 Firmware development and testing for a heavy duty industrial product. Features implementation of several communication protocols – Ethernet, HART and proprietary back panel bus drivers.