Product Engineering Services
"
Good design is as little design as possible - Less, but better - because it concentrates on the essential aspects, and the products are not burdened with nonessentials. Back to purity, back to simplicity.
Ascenten is a one stop turnkey Product Engineering Services company that offers Electronic Product Design, development & manufacturing services to the global technology industry. Over the past decade since inception, we have successfully engaged with companies - ranging from start-ups to Fortune 500s - as Research and Development partners at various stages of product design, namely – product architecture, hardware, embedded software, application software, PCB layout / fabrication / assembly, algorithm design, feasibility research, mechanical design, prototype development, certification, production support and electronic manufacturing services . Our biggest contribution to our customers is that we help reduce R & D costs and time dramatically in every engagement of product engineering/customization/enhancement/management through advanced frugal engineering and delivery methodologies.
Success Story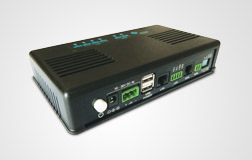 Industrial grade very high speed DSL modem.
Challenge was to transmit and receive Ethernet packets at 100 MBPS over 1 km of PSTN twisted pair.
Ascenten undertook the engagement, studied relevant technologies, designed the original plastic casing, designed the hardware and delivered fully working prototypes in 32 weeks.
Passed all Safety, Immunity and Emissions tests at first attempt without re-spins.
USB and mains powered.
Rugged industrial operation.
Selectable CO and CPE mode, fast and interleaved modes, target data rate, target SNR margin.
Flexible band plan including 998 ISDN, 997 symmetric ISDN.
Compliant with ETSI, ITU and ANSI standards.
"
Good design is innovative.
Why can't cars gently move sideways for hassle free parking and efficient use of space? Why can't air conditioners clean their own air filters? Why can't pillboxes remind people to take their medicines timely? Why can't wall clocks run on ambient light and synchronize time wirelessly so that they would never need maintenance for years? Why can't a camera monitor a driver and raise an alarm if he fell asleep while driving? Research, ideas and innovation form the very fabric of what we are and it is something our engineers and designers do in every moment of their lives. For us, it is a lifestyle, more than a profession. It is a part of our soul. We're not just a product engineering services firm. We're geeks with a sound understanding of physical sciences and are quite well versed with intricate concepts of mechanics, electrodynamics, applied mathematics and chemistry. From deriving and solving nonlinear differential equations, setting up and controlling an electroplating bath to designing complex electronics that consume power to the order of microwatts - we have all the background to make it happen.
"
Good design makes a product useful.
Since the instituting, Ascenten has been instrumental in delivering a number of innovations in Electronic Circuit Design, Signal Processing, and Ultra Low Power Design.
In recent years we've built a strong industry centric product design portfolio in Metering (gas, energy and water), Automotive, Telecom Networks,  Portable Devices and Equipment and Industrial Systems.
The technologies that we've worked on include Electronic Communication, Ultrasonics, Lasers and Optics, High Speed Data Acquisition, Low Noise Data Acquisition, Ultra Low Power Electronics, various Digital Technologies, Transducer and Sensor Design, Seismology, RFID, Smart Cards, Motor Control and Pneumatics.
Success Story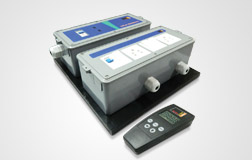 Ultra low cost class 2 Energy Meter for solar electricity supply with energy management features and a safety switch board.
Ascenten worked closely with the customer taking them from the initial feasibility research to designing the look-and-feel, the plastic molds, the hardware, the embedded software, reliability testing and deployment.
Produced prototypes for field testing and validation.
Features rugged construction and a programmable remote control.
Features innovative, low cost techniques to reduce self power consumption, detect under voltage, over voltage, thermal management and electronic and mechanical tamper detection.
"
Good design is aesthetic.
Our industrial designers realize the importance of aesthetics. Products should not be products – rather objects of desire – objects of the right form and color – objects that please the eye and touch – objects that create a sense of confidence in its user.
Through a network of third parties we offer superior production like finishing on prototypes, some of which are listed below:
Paint
Silkscreen
Pad Printing
Texturing
Powder Coating
Polishing
Rub On's

Laser Marking
Hot Stamping
Plating
Ultrasonic Welding
Metalizing
Etching
"
Good design makes a product understandable.
With the accelerating conveniences available for the mankind's disposal, the world has become full of chaos, clutter and noise. Simple tasks such as understanding symbols on rotary dial of a digital camera, scheduling a TV program for auto-recording and programming quick dial numbers on landline handsets are still difficult for many people. Designing a feature-full product so that it is easily understandable is indeed one of the tough challenges in creating a good design.
"
Good design is honest and long-lasting.
A superior quality design needs to be able to both withstand and perform in the target weather, handle electrical conditions like temperature, humidity, dust, ingress of foreign material, shocks, vibrations, drops, impacts, over-voltages, power line surges, electrostatic discharges, radiated interferences and wear over time. At the same time the design should not be over burdened by protections so as to exceed in size and cost. Most prototypes go through specific lab tests to ensure they meet the target reliability criteria. At Ascenten we have an excellent track record of succeeding right in the first testing cycle, saving time and costs on design re-spins.
"
Good design is thorough, down to the last detail.
To get every detail right in a design without short cuts and quickie alternatives, engineers and designers need good levels of patience, perseverance and sustenance – and sometimes extraordinary levels of such. Ascenten team members bear such patience and an engineering maturity to take a design right on to its intended goal. This can be observed in our track record throughout the years.
Success Story
Feasibility research on design of a domestic energy saving device based on customer's patent application.
The challenge: To envision and detail an ultra low power wireless device with a 15 year battery life for the purpose of saving energy.
Features code hopping security.
"
Good design is environmentally friendly.
Right from manufacturing to the packaging to field operation – every product influences nature and nature is all poised to affect our descendants. Why use a metal part in a design when modern high strength plastics can deliver good results? Why have the tin-can packagings when recycled cardboards are suitable? How can we design for power and time optimized assembly lines? How can we exploit the power saving features of the next generation integrated circuits to save the environment - 1 Watt at a time? At Ascenten, such approaches are testaments to our friendliness towards the environment. Some case studies of our work that directly impact the environment are depicted on the right:
A typical product development process is a parallel effort in electronic design, CAD modeling, machining, mold making, third party collaboration and other processes. The following page lists the processes in brief.
In most cases our customers have a fairly good idea of the marketing aspects of the product, whereas our team is entitled with the task of bringing the product, statutory approvals and support infrastructure to life. Many times the idea is fuzzy but the target market is known. Our engineers brainstorm the idea working closely with the customer and come up with possibilities based on the target users, technologies available and product economics.
Our customers have a dream. We help them make it real. Just ask us how.
We would really like to hear from you and answer any questions. Please email us at
or call us on
USA Toll Free:
+1-888-266-1679
USA:
+1-646-688-5345
UK:
+44-203-002-3945
India Mobile:
+91-89800 00973
India Landline:
+91-79-2646 4646
Or you may use this contact box:
*The quotes on this page are adopted from Dieter Ram's 'Commandments of Good Design'