Consumer Electronics
Ascenten has over a decade's experience innovating consumer electronics design of products, devices, platforms and solutions. Our development process allows us to efficiently identify the optimal consumer electronics design to meet these requirements while minimizing the time to market. With the comprehensive understanding of embedded technology and a research bent of mind, Ascenten offers solutions that can our clients differentiate and meet the demands of discerning customers. All of these are delivered with new and creative business models, frameworks and solutions, which act as accelerators.
Success Story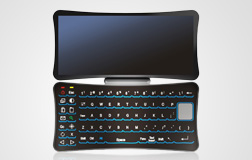 Concept design and feasibility research of an elegant hand held internet browser and music player called Wiingz.
Features web browsing, emails, internet chats & music player in a portable pocket sized device
Wireless Tablets & Mobile Devices
Embedded Linux, Android and RTOS porting
802.11x, ZigBee, Bluetooth & Infrared communication integration
GSM, GPRS, 3G/4G and GPS integration
Integrating digital accelerometers, gyros and compasses
Integrating touch screens, cameras and audio
Custom application development
Ultra Low Power / High Speed Designs
Expertise in low power tricks using small signal MOSFETs, analog switches and smart algorithms
Proven track record of designs with 15 year battery life
Smart battery life prediction and disconnect monitoring
Gigabit network devices such as switches and routers
Modems and network adaptors
Success Story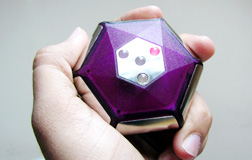 A beautiful handheld that indicates how well you relax by sensing human skin resistance at 10 PPM resolution, designed and developed indigenously at Ascenten.
Portable Meters
Designs confirming to LVD 2006/95/EC
Energy, gas and water meters
Large dynamic range meters with analog AGC control, such as light and sound level meters
Auto-ranging meters for various electrical quantities such as V, I, R, C, L, D, Hfe etc.
Pressure and temperature meters
Beautiful Casing Design & Mockups
Intricate 3D modeling using Inventor and SolidWorks
Design for molding, extrusion, casting or machining
Snapfit, screwless designs
Designs incorporating backlit silicone keypads, membrane and capacitive keys
Light weight and low cost design with comfortable handling
Battery compartment mechanisms
Medical Devices
Designs conforming to MDD 93/42/EEC
Patient monitoring systems – temperature, blood pressure, pulse, breathing, ECG, oxygen etc.
Blood sugar monitors
More rugged, with intrinsic safety and fail-safe technology with early warning systems:

Portable, small form ventilators
Continuous heart monitors
Consumer Imaging & Audio
3D/2D character modeling
Graphics & imaging data formats
Texturing and visual arts
Image processing
UI design & development
Prop modeling
Sensors, Transducers & Electronic Gauges
Custom transducer development
Amplification and acquisition of noise sensitive micro-volt level analog signals
Custom electronic gauges
Success Story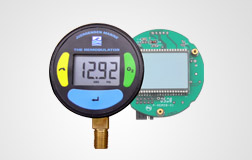 Rugged marine diver's pressure gauge calibrator; displays partial pressure of Oxygen; features ultra-low power design offering 10-year battery life, back lit LCD and keyboard interfaces.