Telecom Networks
Introduction
The telecom industry is undoubtedly considered to be one of the most lucrative sectors as the telecom product development has contributed a lot for the economy of most of the countries. The privatization of telecommunication companies has led the consumers to have an enriching communication experience.
Ascenten has been in the sector of telecom product development for a long time and has helped Telecom and Networking products manufacturers across the wire line and wireless spectrum to design and build new products and sustain engineering on existing products. We have always gone beyond the cost factor to help our customers create a competitive edge by accelerating new service roll outs vital to an emerging marketplace.
The competencies of our practice include:
Development of a portfolio of reusable IP components

Having continued product ownership with operational dependencies reduced by 55%

Up to 33% reduction in product engineering cost

Access to specialized resources
Success Story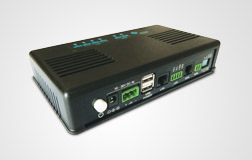 Full product design, including enclosure, electronics and statutory approvals of an industrial VDSL modem; transmits and receives Ethernet packets at 100 Mbps over 1 km distance; USB / mains powered. CE certified.
Our customers can overcome the time to market risks and also reduce their R&D expenses by partnering with Ascenten when it comes to telecom product development in the areas of conceptualization, design & development, product evolution and product sustenance across domains like
Broadband infrastructure products

IP networks

Cable modems and set-top boxes

DSL modems and routers, FO switches

GSM, GPRS and 3G/4G wireless protocols

WLAN and Bluetooth
Technology Expertise
Board design and testing for processor boards and network adapters such as Gigabit Ethernet cards,
DS3 interface cards, and OC-x interface boards for enterprise and carrier class switches or routers

DSP algorithm development and optimization for voice/audio and video encoding, decoding and transmission

Network driver development for Ethernet, xDSL, OC-x, Cable Modem, etc.

Development of layer 4-7 functionality for intelligent content distribution, multi-layer switching and Internet traffic management in IP networks

Core development of GSM/GPRS/3G/4G, W-CDMA and UMTS products

Integration and customization of Bluetooth and 802.11x

Development of device middleware and embedded applications to support mobile communications

Development of GUIs, EMS/MMS clients and audio/video processing layer in mobile handsets

Wireless physical layer implementation with DSPs, FPGAs and CPLDs
Firmware: Mixed DSP software optimization, BSP/Boot, micro-coding, audio & video codec optimization
Processors: ARM, TI, Freescale, Renesas, Atmel, Intel, Microchip
RTOS: EmbOS, Sciopta, VxWorks, QNX, Embedded Linux, Proprietary micro-kernels
Drivers: PCI, cPCI, ISA, CT BUS, USB
Communication Protocols: DOCSIS, ATSE, xDSL, BWIF/ 802.16
TCP/IP & Routing: IPv4 & v6, PPP, Mobile IP, SSL/TLS, SSH, L2TP, QoS, RSVP and others
Wireless: Bluetooth, WLAN, Home RF, 1394RF, GSM, GPRS, CDMA, UMTS
Streaming: RTP/RTCP, RTSP, DVB, transport mechanisms like UDP/IP, ATM
We would really like to hear from you and answer any questions. Please email us at
or call us on
USA Toll Free:
+1-888-266-1679
USA:
+1-646-688-5345
UK:
+44-203-002-3945
India Mobile:
+91-89800 00973
India Landline:
+91-79-2646 4646
Or you may use this contact box: