Production Support & Prototyping
Ascenten provides manufacturing support as an extended service to the variety of engineering services that it offers. Ascenten's production team is capable of overseeing and managing low-volume production of 1000-10000 units a month depending on complexity of the product. Ascenten has also entered into strategic partnerships to meet the requirements of customers looking for higher volumes.
Success Story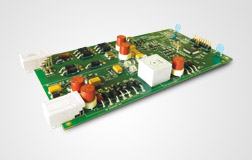 To develop prototypes for an analog data acquisition board of an industrial product.
Scope of work:

Schematic entry
Multi-layered layout design with Intrinsic Safety rules
Component procurement
PCB fabrication
Component assembly
Design for Atmel SAM7 series, ARM Processor
Software/Firmware development
Electrical testing of boards
Success Story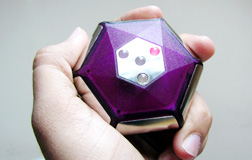 A beautiful and elegant handheld called Noumic that uses four colored lights to indicate how well you relax by detecting changes to skin resistance at 10 ppm (0.001%).
Ascenten performed detailed research on the physical principle behind the phenomenon, envisioned the design and over a year delivered a perfectly working Noumic.
Our Production Support Services primarily benefits from the fact that the same engineers at Ascenten who design the product support the production - ensuring our customers with reduced delivery time along with cost effective solutions to meet their stringent manufacturing requirements. Additionally, we also assist our customers to find the right manufacturing companies that provide sustainable quality along with low costs. Our manufacturing support gives a head-start to our customers for initiating a successful mass production process.

We even go a step beyond and help our customers by implementing quality control and assurance services at the manufacturing phase. With our years of experience and expertise knowledge, we come up with brilliant suggestions for reducing product costs. Including post product design and pre mass production; we analyze the product design from different angles and come up with innovative ideas and recommendations to reduce the cost and to improve the quality of the product. This gives the production process a fresh perspective with streamlined procedure and development plan.
Some of the key customer benefits include
Cost-effective end-to-end solutions
Supply Chain Management
Planning, Forecasting and Inventory Management
Design and Engineering Support
BOM Management
Integration of Hardware and Software
Reliability testing
Exceptional Customer Service 24/7
Unlimited Technical Support
Competitive Prices and Highest Quality Low Cost PCB Fab
No Limits in PCB Manufacturing Technology
Timely Service - Quick Turn PCB
Global infrastructure and ISO-certified Facilities
Our PCB manufacturing & assembly services and capabilities include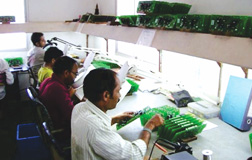 PCB manufacturing & assembly facility
Quick-turn Prototype PCB Fab
Small & Medium PCB Production
Small PCB Fabrication
Through-hole, SMT & BGA
RoHS & WEEE Compliance PCB production
Success Story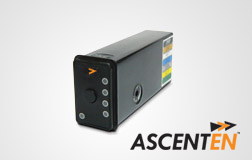 CDS Series Compact LPG/CNG Changeover Switch for MPFI and Carburetor Vehicles.
Compact Size: 82.0 x 33.6 x 21.1 mm (LxWxH).
ESD Safe, Microprocessor based design.
RoHS compliant.
Scope of work: Schematic entry, Layout design, Component procurement, PCB fabrication, Component assembly, Mechanical plastic mold design, Visual inspection of boards, Electrical testing, Software/Firmware development