Metering
Introduction
Ascenten has an outstanding track record of designing smart energy meters and unique gas flow meters. Ascenten has profoundly benefitted meter manufacturers who have associated themselves with the company and has come out with innovative products and technologies for both industrial as well as domestic metering.
Robust Experience with Core Metrology
Robust understanding and experience of intricate fundamentals of data acquisition and measurements such as


Statistical theory of noise
Band limited analog amplifier designs and digital techniques to filter noise
Algorithms for low power or flow cut-off to prevent meter readings from creeping up with time during black out
Algorithms for ascertaining reverse power or flow
Algorithms and hardware techniques to positively detect tamper in various types of meters

Algorithms to positively detect various types of malfunctions
Exclusive hardware and software water meter design for low power consumption
Techniques to reduce component counts and BOM cost
Techniques to improve meter reliability
Success Story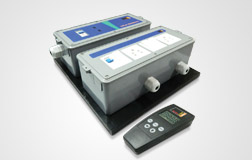 Electricity meter design of a class 2 and remote control for rural India.
Built to last for years in uncertain power and extreme weather conditions with heavy duty design.
Energy Meter Design
Designs confirming to EN 50470, IEC/EN 62053-21 and IEC/EN 62056 directives
Experience Electricity meter design which comes with and without power measurement SoCs.
Numerous techniques for real time measurement of current and voltage
Algorithms for detecting various types of case and interference type tampers 
Low power techniques
Electricity meter design to suit single and multi-phase designs
Gas Flow Meter Design

Experience with analyzing and characterizing ultrasound signals
Algorithms for time-of-flight measurements with/without FPGAs
Totalizer algorithms

Algorithms for detecting various types of case and interference type tampers
Microwatt power designs
Multi-mode, multi-path designs
Smart Meter Functionality
Expertise in implementing smart functionality in gas meter design as well as the designs
Advanced smart metering infrastructure (AMI) and smart grid implementation design
Automatic meter reading (AMR) implementation with bi-directional secured communication using IEC 62056, TCP/IP, ZigBee, 802.15.4 protocols alongwith complete Meter Data Management System

Ability to control meter remotely to reduce / increase load, disconnect, reconnect
Seismic detection techniques for safety disconnect
Applications including Smart Home Energy Management Systems, Smart Solar Power Inverters, Smart Energy as well as innovative water meter design for gas & Liquid Flow Meters, Electronic Heat Allocation Meters etc.
Tariff and Event Logging
Various techniques for calculating and logging tariff
Logging of events such as blackouts, tamper, energy usage/flow pattern and internal malfunctions

Backup of logs on non-volatile memory
In-situ code updates
Infrared communication
DLMS and UMI Connectivity
Expertise in design of DLMS and UMI peripherals such as GSM, M-Bus and ZigBee modem modules
Porting of DLMS and UMI stacks on meter hosts

Mapping of DLMS objects to UMI and vice-versa
Intrinsically Safe Designs
Our designs are very safe and follow all the codes of conduct prescribed by the industry. You can know about them once you experience our water meter design. We are also quite alert when it comes to follow the safety measures with gas meter design.
Sound understanding of electrical/ mechanical safety principles
Experience of safety standards (EN, IEC, CSA, UL, etc.) including ATEX and IEC/EN 60079 among others.

Experience of testing hazardous area equipment to European/US and IEC standards
Designs with Various Industrial Buses
Backplane communication design techniques
Buses such as Foundation Fieldbus, Profibus, Profinet, Modbus, CAN Bus and others

Transducer control using protocols such as HART